Have you heard yourself or somebody you know say any of the following statements?
"I've got my mum's thighs"

"My Dad had his hips replaced so I'm going to need mine done too"

"My eyes are going; I blame my parents…bad genes"

"I'm bound to get diabetes as it runs in the family"
You can add your own statements to this short list. But is it true?
Is it inevitable that we will inherit our ancestors health problems?
And that once you reach a certain age…it's over – NO NO NO – It's not over!
In the past, science lead us to believe that our DNA was pretty set and that could look forward to our parent's and grand parent's body type, their tensions, aches and pains, medications, etc etc.
However with the study of epigenetics, we now know that it is our environment that shapes our health. This not only includes nutrition, exercise levels and stress, but also our thought patterns and emotions.
So, you are not a victim of your genes…
…stop blaming others and set yourself free to enjoy a healthy future
Now is the time to take care of your self with a lifestyle that supports good health.
Why merely survive when you can thrive?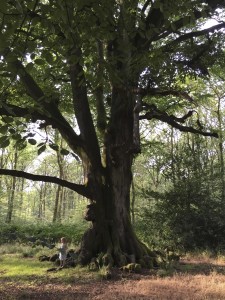 Here is a sentence from a blog by Dr Mercola: (link to the full blog below)
"By leading a healthy lifestyle, with high quality nutrition, exercise, limited exposure to toxins, and a positive mental attitude, you encourage your genes to express positive, disease-fighting behaviours".
So your genes respond to their present environment. An environment that you're choosing right now.
What are you eating tonight? When was the last time your took some high intensity exercise? When did you last take a relaxation or meditation class? Do you say positive things everyday? How is your posture right now? Is your breath calm and quiet?
Surround your genes with all the good stuff that life has to offer…
…plenty of exercise, healthy foods, time for relaxation and positive thinking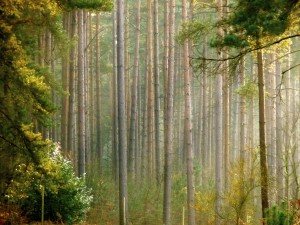 The Restore Your Body Programme has 6 categories that together help you develop a body that is strong & flexible and a mind that is calm and present. (If you need reminding, here is a full written blog with 2 minute video that explains the whole programme).
It's a potent combination to achieve a body you enjoy and a health that shines. 
Here's a few basic points that the 6 categories of the Restore Your Body Programme offers:
1 Daily life
Move with good body awareness throughout your day. Videos in this category include: how to sit at a computer, how to have good posture, how to lift, climb stairs, vacuum, reach for things, get up and down, etc etc – Review all Daily Life blogs here
2 Cardio
You only need to train with cardio sprints once a week (that includes a maximum of 4 minutes of heart raising exercise) Review all cardio blogs here
3 Strength
Lift weights or do body resistance exercises once a week – Move slow and with good form – Join in with about 20 strength training videos right here (30 minutes in one go or a couple of sessions of 15 – 20 minute sessions is the maximum you need in one week)
4 Restorative
Take time to indulge in exercises that enhance your posture, flexibility and suppleness. Find at least 15 videos here that demonstrate the subtle side of exercise (spend 20 – 40 minutes, twice a week)
5 Healthy Eating
You are what you eat, so eat well. Review my basic nutrition tips here also look out for lots of indulgent yet healthy recipes
6 Relaxation
Various tips on stress reduction and a couple of relaxation audios here (scroll down to view older blogs)
---
This is a complete online body health programme. And it's free!
If you're not doing the above, why not get started today? Your present energy and your future health will be cared for.
Remember, it's your present environment that is dictating how your health is going to pan out.
Your body is magical. If you've had decades without much movement or focus on health, if you start now, you're going to feel great very soon.
Enjoy your body…it's right here waiting for you…to train, eat clean and relax!
*  *  *  *  *  *  *  *
Take care
Thanks Danny
Ps When you wake up tomorrow, why not smile and say "today is going to be a great day"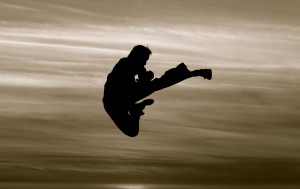 Related Links
Video about epigenetics from Bruce Lipton
Short article from Natural News
Not on my regular mailings?
You can sign up for free blog updates by popping your name and email in the box at the right of this page.
If you have enjoyed this blog, please share and rate using icons below.